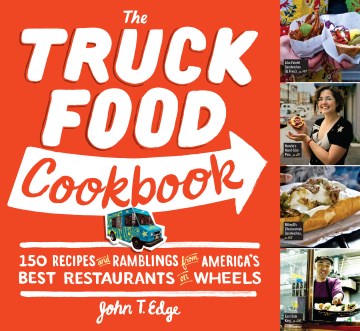 The Truck Food Cookbook : 150 Recipes and Ramblings from America's Best Restaurants on Wheels
Publication Date:5/8/2012
Copies Owned: 1
Available: 0
On Hold: 0
Estimated Hold Period: 21 days
Details and Reviews
Publisher : Workman Pub Co
Attribute:
Text to Speech Enabled

Synopsis:
Provides over one hundred recipes from America's best restaurants on wheels, including sausage gravy and waffles, lemon crepes, cubano sandwiches, and fried avocado tacos.
Industry Reviews:
Kirkus
New York Times food columnist Edge ( Southern Belly: The Ultimate Food Lover's Companion to the South , 2007, etc.)...
Cahners
Edge, a roving food writer for the New York Times, has eaten his way across all the top food truck–friendly cities of...