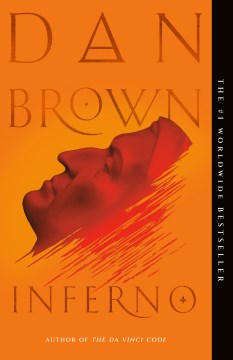 Inferno
Publication Date:5/14/2013
Copies Owned: 4
Available: 2
Details and Reviews
Publisher : Random House Digital
Attribute:
Text to Speech Enabled

Synopsis:
In the heart of Italy, Harvard professor of symbology, Robert Langdon, is drawn into a harrowing world centered on one of history's most enduring and mysterious literary masterpieces … Dante's Inferno. Against this backdrop, Langdon battles a chilling adversary and grapples with an ingenious riddle. By the author of The Da Vinci Code.
Industry Reviews:
BOOKLIST
That Robert Langdon. He goes through more machinations in 72 hours than a phalanx of folk would in several lifetimes....
Kirkus
Brown's ( The Lost Symbol , 2009, etc.) latest, in which a very bad guy is convinced that there are entirely too many...